2014 has seen some crazy things so far; Miley Cyrus brought high-buns back into style, Shawn White lost his snowboarding title to a 14 year old Russian boy, Paul Walker pushed the pedal to the metal for the last time, How I Met Your Mother came to a (slightly disappointing) close after 8 years, and it snowed in April!
Wait, what?
Yeah, we can safely say that Mother Nature is two-faced. The thermo-stat in April usually hangs around 60-65°. Despite this past weekend's heat wave, however, lwho knows if it will stay the same! This month alone McDanny has seen everything from icicles hanging off the roof of dorm houses to students laying out in Red Square strumming guitars under a cloudless sky. It's rain boots one day and flip-flops another! Will we ever get a break?
First year student Jacob Moore doesn't seem to be too worried. "I just woke up like this." He says, referring to his plaid shirt and sunhat/ sandal combination.
Other students have been fighting back.  "I left all my winter clothes at home over spring break!" Says Rouzer resident Dana Mertz. But boycotting the cold seems to have worked better than any fifth grader's snow dance. The Sunday after Spring Fling brought a chilly rain that quickly froze and forced students to grab umbrellas and heavy jackets.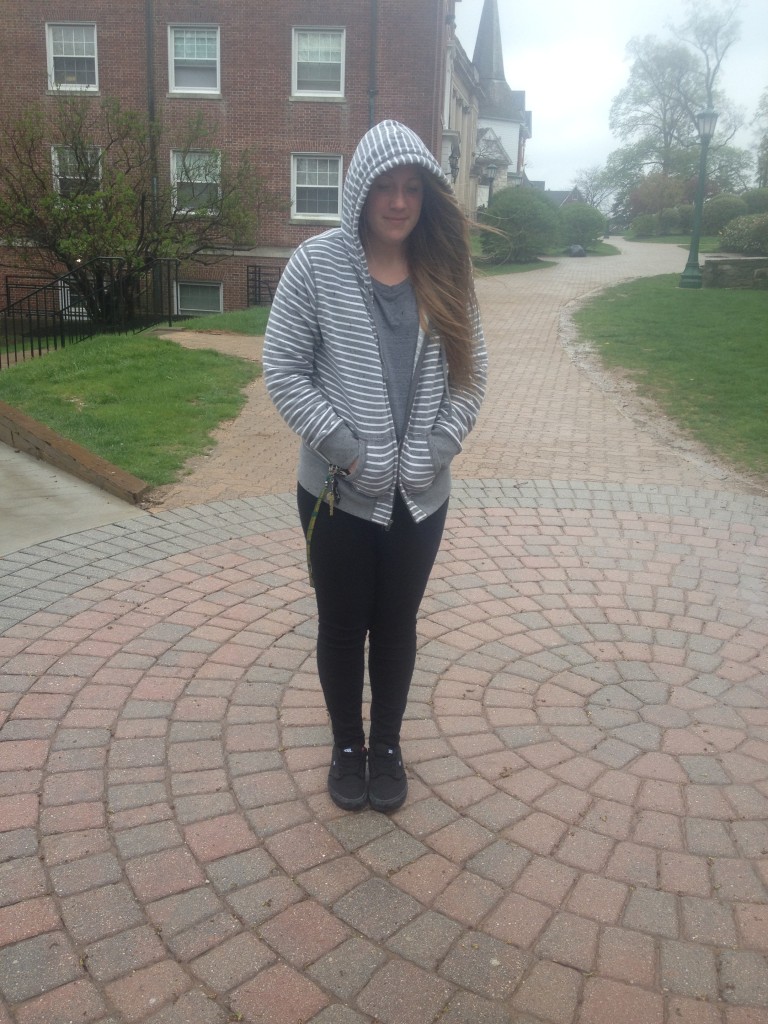 With college graduation being only 2 weeks away and senior seminars in session, we are in dire need of some sunshine. Perhaps – just perhaps – these showers will bring some flowers.