The gym was packed for the first-round Centennial Conference playoff game between the Green Terror and the Muhlenberg Mules on Wednesday, Feb. 26. McDaniel led by at most 20 points at one point in the first half, and it carried them until the end of the game with a final score of 57-52.
Leading the way for McDaniel were Evan Pupelis and Nick Pergugino, who each had twelve points. Behind them were Phillip Perry and Andrew Merlo with seven points each, Jimmy Cranwell with five, Tim Stewart, Wesley Broks, and Duane Echols with four each, and Cameron Royster with two.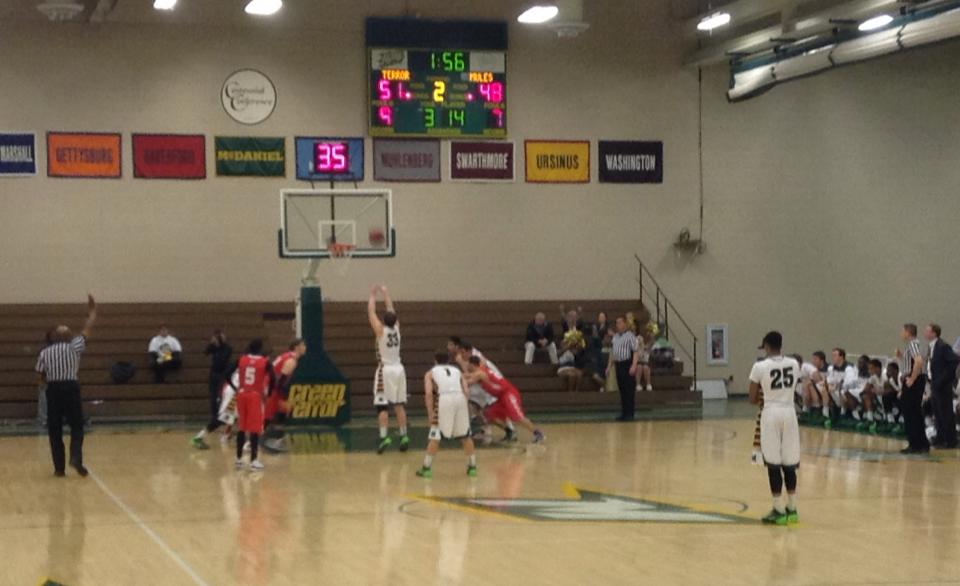 Pupelis and Merlo led in assists with four each, followed by Perry with three, Echols with two, and Stewart, Royster, and Cranwell with one each.
For the Mules, Malique Killing led the team with 23 points, followed by Alec Stavetski with eight and James Albano with seven. The rest of the team combined for fourteen points.  Stavetski had three assists, followed by Austin Curry with two, and Kevin Hargrove, Killing, and Albano with one each.
The Green Terror went on a 20-2 run in the first half, and the Mules responded with a 15-6 run making the score 34-23 at halftime.
In the second half, the McDaniel lead was up to 15 points at most. Muhlenberg began to make a comeback late in the half and cut the lead down to two points with a little over 2:00 to play.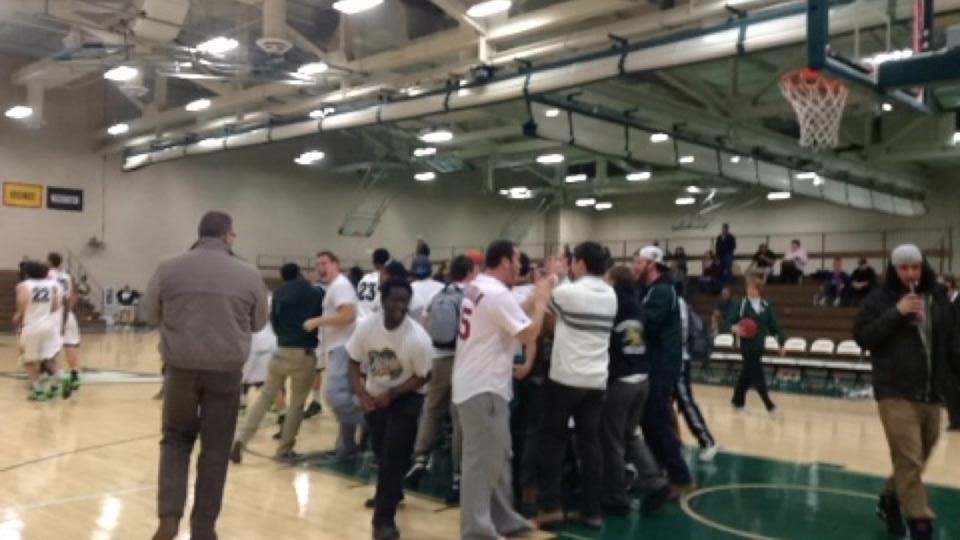 It was a one-possession game with 14 seconds to go, but Brooks' two made free throws helped seal the victory for the Green Terror with 4.5 seconds to spare.
McDaniel heads off to play Dickinson on Friday, Feb. 28 at 8:00 p.m. in the semifinals.