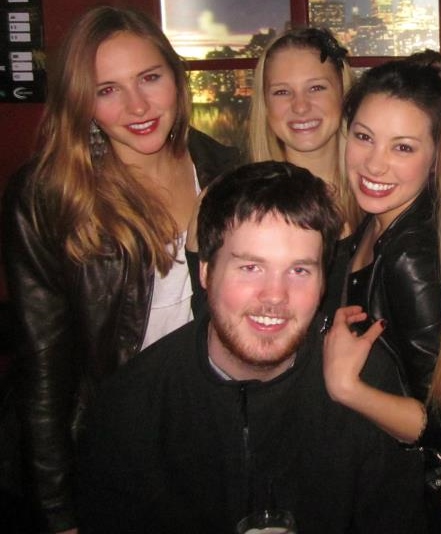 Bill Sands
1. What's your favorite place on campus and why?
Harvey Stone Park. It's a nice private place to be alone and appreciate the beauty of Westminster.
2. What's one of your best memories about McDaniel?
I remember the Black Bunny incident. Back in my freshman year, a bunch of students went around campus and spray-painted little bunnies on various landmarks. Administration was not happy.
3. If you could go back and talk to yourself as a freshman, what would you say?
"Change nothing. What you're doing will work out, stay the course and stop doubting yourself."
4. How have your years at McDaniel changed your life?
They've been instrumental in teaching me to be okay with myself. I used to need other to affirm me, but now I'm comfortable doing my own thing.
Stephanie Akoto
1. What's your favorite dorm/residence hall memory?
I have a looooot of favorite Dorm/resident hall memories but the one that I can remember off the top of my head was when a group of friends and I went the Halloween themed clubroom and we were just dancing and having a good time. Then we met a group of guys who we bonded with instantly. After the clubroom, we went to back Rouzer stayed up and watched movie after  movie. We laughed and bonded in that cramp room on the 3 floor and we didn't mind it. From that moment we became our own niche. Most of us are very close til this day. 2. Would you rather have 4 senior seems in a row or 8 years of undergrad? I would rather have four senior seminars because the option of 8 years of undergrad sounds a bit scary. 3. Interesting discoveries on campus? On the McDaniel Website it says we have a sauna and I have been looking for it and I finally found it in the gym on day. 4. Proudest moment?
When I was given the opportunity to introduce Bobby Seale, a co-founder of the Black panthers.
5. Which professor would you like to play Cards Against Humanity with? I think I would play with Dr. Johnson-Ross so I can see the way she would react.